Donate Today
Your support truly makes a difference in the lives of the children and youth of the city. A large portion of our budget comes from caring individuals like you.
Give Online
Click on the button below to make a one-time or recurring donation by credit card or bank account transfer (ACH).
Ignite the Light Giving Society
Join our monthly giving partnership. Click below for more information.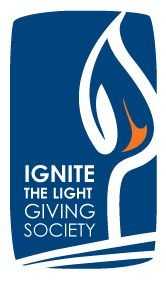 Donate by Mail
Send your check to:
Little Lights Urban Ministries
760 7th Street SE
Washington, DC 20003
Please include your name, address, and phone number so that we may acknowledge and receipt your tax-deductible gift.
Through Your Workplace
Does your company have a matching gift program? As a non-profit organization Little Lights can benefit from such a program--doubling the impact of your gift. Some employers also match volunteer time and monetary gifts from spouses and retirees. Click here to search for your employer's matching gift programs.

To contribute through the Combined Federal Campaign, please designate # 89156.

To contribute through the United Way, please designate # 8543.
Change the City Can Drive
Participate in one of our coin can drives. Individually, or with a group, work to collect coins and bring "Change the City." Cans are provided.
What Little Lights Means To Me
When I was 7 years old I started coming to Little Lights. I found out about Little Lights one day when a man named Steve showed up at Potomac Gardens with this big blue tarp and asked all the kids to sit on it and just started talking about God, and he's been right in the middle of Potomac Gardens ever since.
As I grew up, Little Lights helped me stay away from all the negative things going on around me. They taught me that no matter how tough the road may get, just keep my faith because God is walking with me every step of the way.
Now I'm 21 years old and just started working full-time at Little Lights. I know it will be a challenge but a great experience at the same time. Being here full-time will help me get closer to God and it makes my heart feel good knowing that I am part of the reason that the kids are taken away from the negativity around them. I'm looking forward to helping create more smiles and happy hearts!